Adding on to a Queen Anne Victorian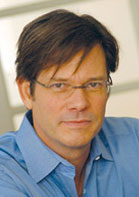 Serving the Washington,
DC Metro Area
Bruce Wentworth, AIA, is a practicing architect whose
insights on residential architec-
ture have been published in
House Beautiful, the New York Times, Southern Living, the Washingtonian, Washington
Post, Colonial Homes and Other periodicals. Ask the Architect appears frequently in the Times Mirror news group, and has been featured in titles published by Media General, Network Communications and others.

From House
to Home:
An Architect's Perspective
On Remodeling
Download our eBook »
"My husband and I own a Queen Anne Victorian with a cross-gabled roof and a spacious front porch. I am told the facade is a nearly perfect expression of the period. The problem is that we want to add two stories (about 500 square feet in all) to the south-facing right side of the structure while retaining the distinctive architecture. We also want a new addition to enjoy lots of available light. I'd appreciate any advice on how to reconcile these goals with the applicable architectural Victorian architectural rules."
Answer:
Congratulations. You are the owner of one of the most expressive of all Victorian styles: Queen Anne. Popularized in the United States between 1880 and 1910, this fundamentally English idiom was first introduced in the US at the Philadelphia Centennial of 1875. That same year, American architect HH Richardson built the earliest commissioned Queen Anne—the Watts-Sherman house—in Newport, Rhode Island.
While the style was occasionally adapted to town homes, its most complete expression is in detached structures that showcase its dramatic sculptural shapes and ornamented skin. These Victorian houses were typically constructed in wood, allowing the architect substantial license to explore the patterns, design elements and fine details that characterize a rich language.
With regard to your proposed addition, you should pay particular attention to massing and scale– as it's critical to maintain appropriate proportionality when adding on substantial square footage to a Queen Anne. On that score, you will probably want to restrain the new wing by stepping it back from the front facade. Assuring that the original house remains visually dominant preserves the essential historic context. The design should also be respectfully subordinate to the original home's primary block. I would suggest locating the front elevation of the addition at least 10' back from the façade; also, design the new roof so that it's peak is a bit lower than the front-facing peak of the existing Queen Anne house.
To assure that the two-story addition complements the existing Victorian home, replicate the slope of the original gable roof. Since your house already has a spacious front porch, it is not necessary to make a strong visual statement with the roof lines. In any event, a conservative reading of the applied architecture is best when elaborating historic homes. If budget allows, match the original roofing material. Also, Queen Annes often have roof lines with spacious dormers, a design device well-suited to scaling back the massing effect of a sizeable addition while creating valuable second floor ceiling height and usable interior space.
Windows should always be stylistically consistent with the original house. To preserve curb appeal, use slightly smaller front-facing windows on your addition than are found on the existing façade. Most Queen Annes have either double hung or casement windows. If your Queen Anne home has decorative windows with distinctive window mullion patterns (diamond or orthogonal) recall these elements in the new wing. If you want maximize glass or selectively employ a more contemporary design vocabulary, place the style variants on the rear of the building so as not to compromise the home's perceived historic character. When you are elaborating a classic Victorian, it's important to work with someone well-schooled in style-sensitive options.
New and old siding material must always be complementary. Occasionally, one can utilize a more contemporaneous, clean-lined exterior cladding material, but such considerations must be deliberated cautiously if the plan is to preserve and enhance the Queen Anne. Painted wood clapboard and/or painted wood shingles are usually the best choice in local Queen Annes I have seen. Selectively recreating front façade ornamentation offers a subtle– and often undetectable– way to integrate an addition. If your house has a brick foundation (as many local Queen Anne's do) be sure the new addition has one as well.
Finally, since your plan calls for maximizing natural light you'll be glad to know that the proposed addition is optimally sited. Tall south-facing windows and east- or south-  facing skylights not only augment available light, but provide potentially valuable solar energy benefits. This is an option worth exploring further.
Bruce Wentworth, AIA, is the principal of Wentworth, a residential architecture, interiors, and construction practice. For question about architectural style considerations in the greater Washington area, consult our free resources at www.wentworthstudio.com or call 240-395-0704.