Neoeclectic Homes: Mix the Old & the New, but Follow the Rules When Adding On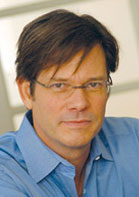 Serving the Washington,
DC Metro Area
Bruce Wentworth, AIA, is a practicing architect whose
insights on residential architec-
ture have been published in
House Beautiful, the New York Times, Southern Living, the Washingtonian, Washington
Post, Colonial Homes and Other periodicals. Ask the Architect appears frequently in the Times Mirror news group, and has been featured in titles published by Media General, Network Communications and others.

From House
to Home:
An Architect's Perspective
On Remodeling
Download our eBook »
"I am planning to add a two-story wing to the left rear side of my 30-year old 3,000 square foot stone-and-stucco residence in order to create space for a first floor family entertainment area with guest quarters above. The wing must complement an existing pool, and should offer inviting views of the recreation area and surrounding gardens. I'm told the house is a neo-Tudor, so I wonder how much the license I will have to introduce a window wall and other fairly contemporary ideas. What are some guidelines that will help me preserve the neo-Tudor style, and avoid diluting its currently well-articulated look?"
Answer:
Few homeowners seem to know much about post-contemporary homes (even when they live in one), so I am impressed that you can identify a neo-eclectic subtype so precisely. As such, you may be interested to know that this later-day architectural movement remains quite current; in fact, it was only after the many variants of modernism (contemporary, shed-roof, split-level, ranch) had been thoroughly assimilated into the American landscape that architects began probing for ways to reconcile modernist concepts of form and space with specific historic styles.
Neo-Mediterranean, Neo-French, Neo-Colonial, Mansard and, of course, Neo-Tudor are among the hybrids that emerged, an aesthetic exploration that began in the late 1960's and continues to fascinate today.
A word of caution though: don't assume that neo-eclectic sensibilities mean that signature elements from different styles can now be can be mixed and matched with impunity. Indeed, it's precisely the disciplined search for balance and restraint that makes this school of architecture uniquely challenging and often exciting.
So What's New?
In architecture, the prefix "neo" signifies "a (new) combining of forms", or "a recently modified design form". All of which is often interpreted to mean that a Neo– began as the real thing, but somehow strayed from its design fundamentals, as if heedless (even needless) of the rules. Do not be fooled by such untutored relativism. It's critical to know everything about the historical context that informs your home's core architecture, and you are wise to be circumspect about the design considerations you must now confront.
On this point, be aware your almost-new 30 year old home, in fact, draws its style precedents from the handsomely detailed, richly designed Tudors built in the United States during the 1920s–which were, in turn, adhered to an architectural language popular in 16th century England. Moreover, the American Tudor homes of the early 20th century were beautifully articulated, generously proportioned, and constructed of fine materials. Almost exclusively designed by architects, these homes were built for an affluent class, and were often referred to as "Stock Broker Tudors" prior to the stock market crash of 1929.
Hence, the neo-Tudor (by definition) takes a serious, respectful bow to an American classic (the Tudor is often classified as an "eclectic house"), yet also seeks to claim some of the freedoms of contemporary styles: specifically, the open floorplan, the cathedral ceiling, the generous expanses of glass.
So the good news is your proposed two-story addition can be integrated with your existing house provided you've educated yourself in Tudor particulars. But be careful. Your addition's design should elaborate point-by-selective point the home's Tudor identity–not weaken, or further water-down, the very elements that particularize and distinguish it.
Some other thoughts:
Be respectful of the existing home's Tudor style, proportion, and materials. It will be beneficial to repeat the use of stone and stucco in the addition since your existing house has those materials.
The addition's roof should match the steep roof pitch of the existing home, and employ the same roofing material. Your architect might experiment with simple roof dormers that are specific to the Tudor.
If executed with restraint, half-timbering can be an effective way of asserting the style's roots and its eclectic context. A large chimney might also provide an appropriate visual anchor (and a seasonally-pleasing interior hearth).
Ideally, your new rear wing will be part of  an "L"-shaped floor plan with views of your garden or swimming pool.
Design the addition's exterior envelope to be sympathetic to the existing home's Tudor materials and proportions, and then you can introduce a contemporary look by using large expanses of floor to ceiling glass, without mullions.
The use of thick stone walls punctuated by large glass openings will be stunning and appropriate for your Neo-Tudor home. With an exterior that is sympathetically designed to blend with the existing house, you can pursue (guilt-free) your goal for a fully contemporary interior.
Bruce Wentworth, AIA is a licensed architect and contractor. He is the founder of Wentworth, Inc. a residential design/build company. To learn more visit www.wentworthstudio.com or call 240-395-0705.